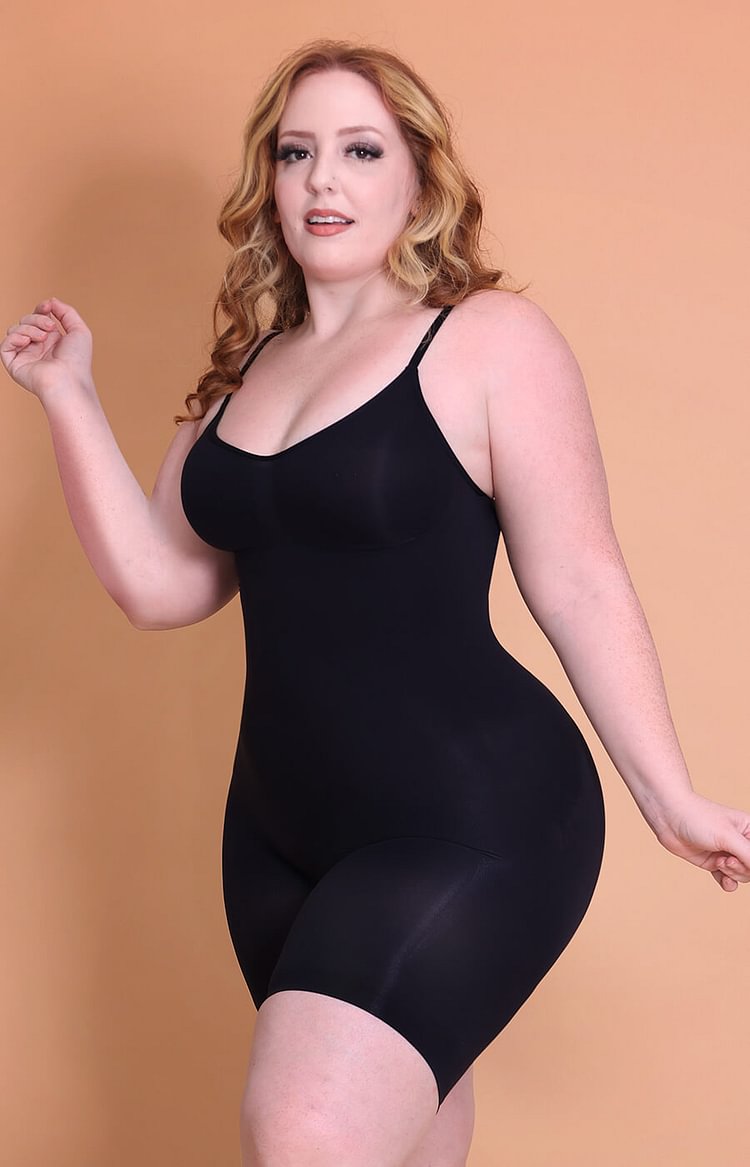 With a mid-thigh length, this tummy control shapewear holds in your core, shapes and lifts your butt and chest, and smooths your upper thighs. Made of breathable mesh material, easy and comfortable for all-day long-wearing, perfectly contour to your unique curves while also allowing ideal airflow.
It Features:
• All over support from bust to thighs
• Adjustable and stretchy shoulder straps
• Lightweight and seamless fabric, invisible beneath your daily clothes
• Support top, smooth tummy, and butt lifter
•
Anti-bacterial, breathable, and eco-friendly
• Open crotch design for bathroom breaks

• 77% Nylon+23% Spandex
• Hand wash
• Do not dry clean
• Do not iron
• Do not bleach
• Do not tumble dry

Smoothing hourglass design
Natural butt-lifting effect
Stop thighs from chafing
Breathable and strechy fabric
Bathroom friendly
Adjustable straps
• Your body should be dry with no oils
• Be careful with nails, jewelry & pointed objects
• Hold the garment with your fingertips
Step 1
Roll up the body-shaping pants like silk stockings and sit with your legs tucked in and your feet pulled up to your thighs.
Step 2
Check that the seams are on the inner sides of the thighs. Slowly pull from down to up, the twisting of feet is easier to pull to the buttocks, if not pulled up once, the feet take turns to pull up.
Step 3
Pull up the upper part of the body-shaping garment and put the shoulder strap into both arms.
Step 4
You're now ready to combine your bodysuit with your favorite clothes.